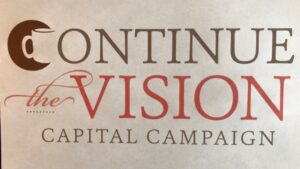 The vision of Cups Cafe is: Serving Hope one cup at a time. The hope we serve is Jesus, and we serve him through our work and to our guests because we are His hands and feet.
Cups is launching a capital campaign to raise the money needed to continue the vision and expand our outreach. It is our desire to:
Hire an employee to help manage the ever increasing workload
Renovate the remaining unfinished spaces in our basement
Open more cafe's in our county
To achieve this vision, we need to payoff our building. Cups is seeking 330 partners who can give a one time contribution of $500. This would be a special gift in addition to your regular giving.
If you can't give $500, consider taking on the 5 Friend Challenge. This challenge requires you to gather 4 of your friends, and the 5 of you together each donate $100.
Will you help us accomplish our vision by being one of the 330 or taking on the 5 Friend Challenge?
Make Checks Payable: Cups Cafe
Mail to: Cups Cafe PO Box 83 Medina OH 44256
Or online donations can be made at our website…click the DONATE button.